Tax deduction for programmers, still a sensitive topic
The tax deduction for programmers remained in 2020 a sensitive topic in Romania. Although the government said last year that it wants to give up this tax benefit, the final decision has not yet been made and many believe that giving up the deduction would not be beneficial at all.
While Prime Minister Ludovic Orban continues to claim that he wants to give up the income tax exemption currently granted to certain categories of IT employees, there are many specialists in the field who say that it would not be a decision at all inspired.
Employers of IT companies point out that such a decision could bring major imbalances in the industry, the field being seriously affected by the problem of staff shortage.
The Romanian IT market will reach a volume of 5.9 billion euros by the end of this year, and approximately 80% of sales are for export.
Although the number of employees in IT companies in Romania is growing by around 10% per year, it continues to be below the needs of the market, says the Employers' Association of the Software and Services Industry (ANIS).
"About 80% of a company's costs are labor costs. And if this cost increases by 10%, the impact on the final prices of the products and services of these companies will be very high. If such a decision is made, it will certainly have a major impact and an imbalance could occur ", said Gabriela Mechea, executive director of ANIS (Employers' Association of the Software and Services Industry).
On the other hand, if it waived the income tax exemption for IT&C employees, the government would earn 196 million euros a year, according to Ziarul Financiar.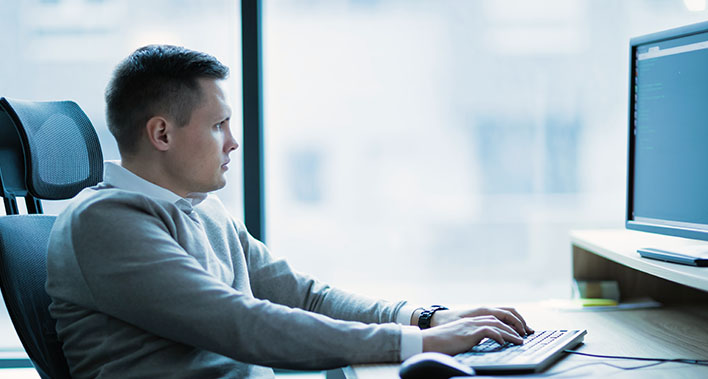 Prime Minister Ludovic Orban expressed, in an interview given in the fall of 2019, his opinion on the tax deduction for programmers.
"No matter how unfriendly I would be to some IT or other fields of activity, I am not a supporter of discriminatory, preferential tax regimes. We have a tax rate of 10%, a single rate, which we strongly support. It's not a very high quota. Now, it's really not such a big thing to pay this tax. Sure, there may be other ways to facilitate the work of IT companies, but it would be unfair to another 7 million employees who pay income tax on all categories of income they make so that some no longer pay income tax, although in my opinion, there is no reason today to maintain these facilities ", said the prime minister. According to the balance of the former Minister of Communications, Alexandru Petrescu, in November 2019 in Romania there were 100,000 IT employees exempt from income tax. Their average gross earnings are the highest in the economy, of more than 12,000 lei in November 2019, according to INS data.
---